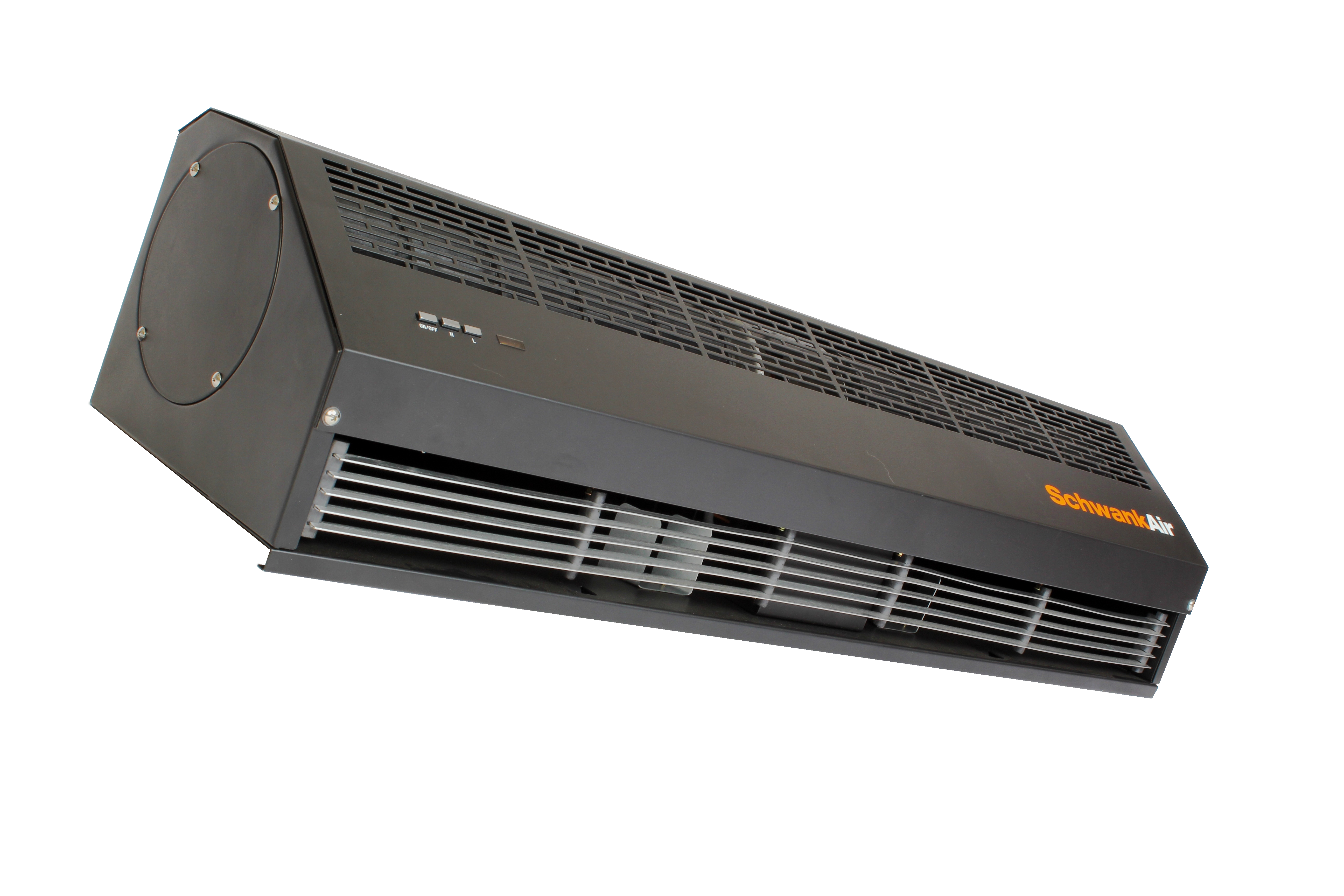 1200 Series
The newest addition to SchwankAir's high-efficiency products is the SchwankAir 1200 series, perfectly designed for restaurant, retail, and office doors. The SchwankAir 1200 series easily mounts on any door up to 9 feet high, creating an air seal that keeps conditioned air in the building and keeps dust, dirt and insects out. For larger door widths, combine multiple units.
1200 Series

Features
Voltage
Available in 120V model
Easy Installation
Mounting brackets included
Remote control and magnetic door switch included
Conditioned air stays in, energy bills go down
SchwankAir Curtains create an effective seal using a precise laminar flow across an open doorway that creates up to a 90% air seal, like a waterfall, preventing outside air, flying insects or dust to penetrate the air curtain.
1200 Series

Brochure & Datasheets